Stay up to date via our Social Media here
Established in 1987, the Seahawks are based in the Sutherland Shire & St George Region. The Sutherland Seahawks Gridiron Club have a rich history being the most successful and accomplished Colts (16-20) program in New South Wales. The club has won 14 GNSW State championships since it was founded (11x Colts, 3x Division One) and maintains its focus in 2022 to continue its success in the Colts division.
Sutherland Seahawks have a strong tradition of developing gridiron players to their full potential – players have progressed from Junior to Colts to Division 1; The very best continuing careers in the United States on NCAA college football scholarships and now the NFL.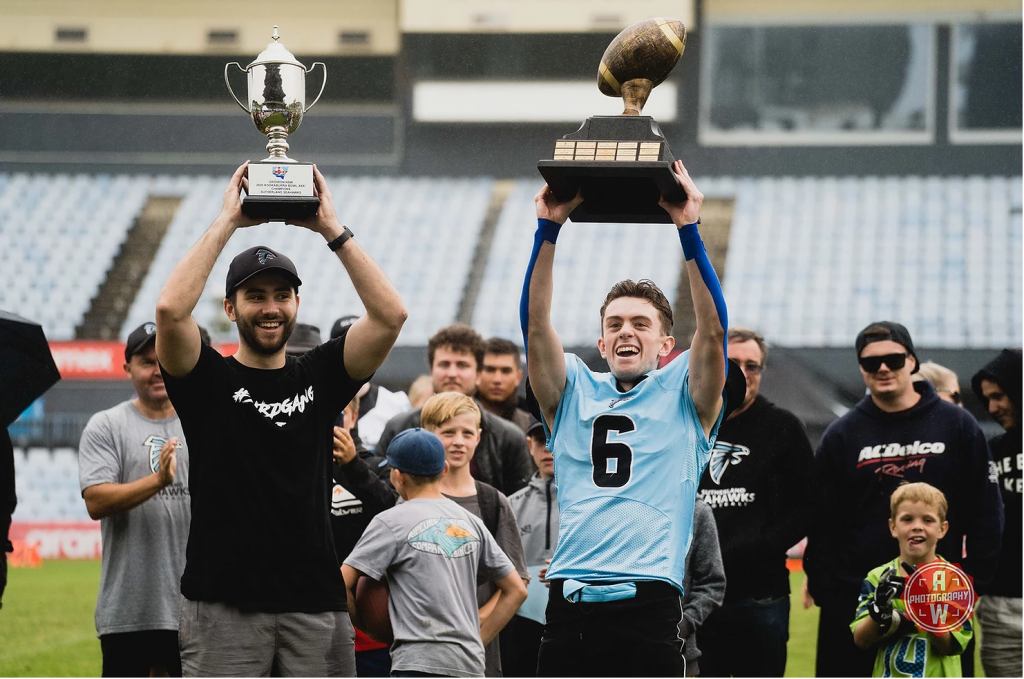 The 2022 season will feature Daniel Besz as Head Coach of the Colts program.
Daniel took up the Head Coaching job of the Colts team in 2018, leading the team to its 11th GNSW State Championship in 2020.